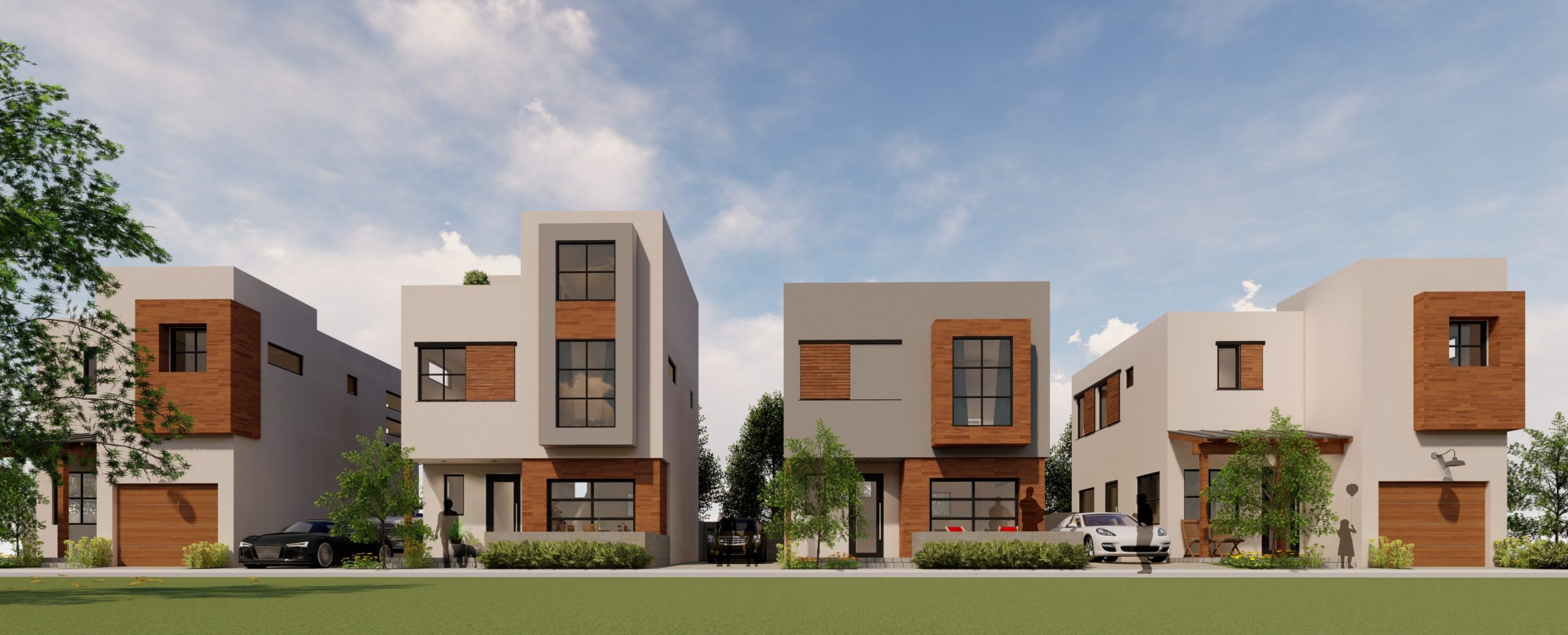 In our recent industry-wide survey, nearly 50% of Millennials who identified as "currently renting" said they plan to purchase a home in the next two years despite the pandemic and economic uncertainty.  With many individuals riding out quarantines in one-bedroom apartments or living with roommates, will this be the catalyst for additional first-time homebuyers entering the housing market, effectively further increasing demand for attainable housing?  There was already a significant shortage of this product type across many markets, and we expect to see strong demand continue to grow.
Sales in this product segment have remained strong throughout the first half of 2020, with lower price point homes outselling move-ups and other products nearly 3 to 1.  Ali Wolf, Chief Economist for Meyers Research, reported this week how low mortgage rates and the strength of the 'hypothetical buyer pool' will continue to fuel demand.
Our team has been hard at work designing homes that provide first-time buyers with purchase opportunities and offer alternatives to apartment living. Take a sneak peek at one of Danielian's iDA Lab concepts designed to help meet the growing demand for attainable housing.
Danielian iDA Lab 'Attainable Housing' Concept Plans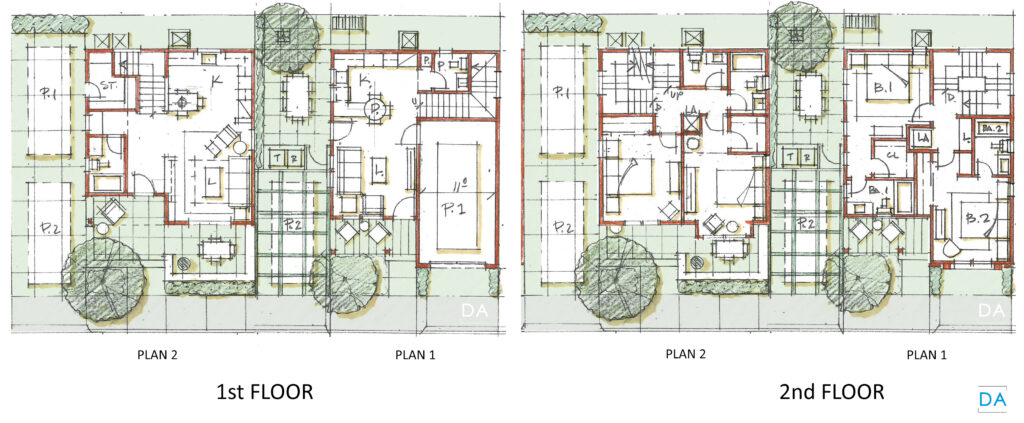 Originally designed to provide Millennials an alternative to apartment living, these floor plans were created to maximize interior square footage and provide meaningful outdoor space thanks to use easements and alternative parking arrangements.  Open floor plans with flexible spaces provide the homebuyer opportunities to create their own personal living experience that is best suited to their individual needs.
The above floor plan concepts take advantage of 34 x 40 lot dimensions while yielding 1,075 SF in Plan 2 and 1,000 SF in Plan 1.
In order for these small footprints to feel open and liveable, we focused on maximizing indoor / outdoor living connections and placed them off both the living rooms and kitchens.  These outdoor spaces are then interconnected, to maximize yard size and usability.  Plan 1 uses a single car garage along with an outdoor parking space that shares outdoor flex space that can also be used for outdoor dining.  Plan 2 focuses its outdoor space off the front yard and utilizes a tandem outdoor parking layout with a sizeable storage room, in lieu of a standard garage.  Of course, municipalities and local buyer demographics would factor into actual parking considerations.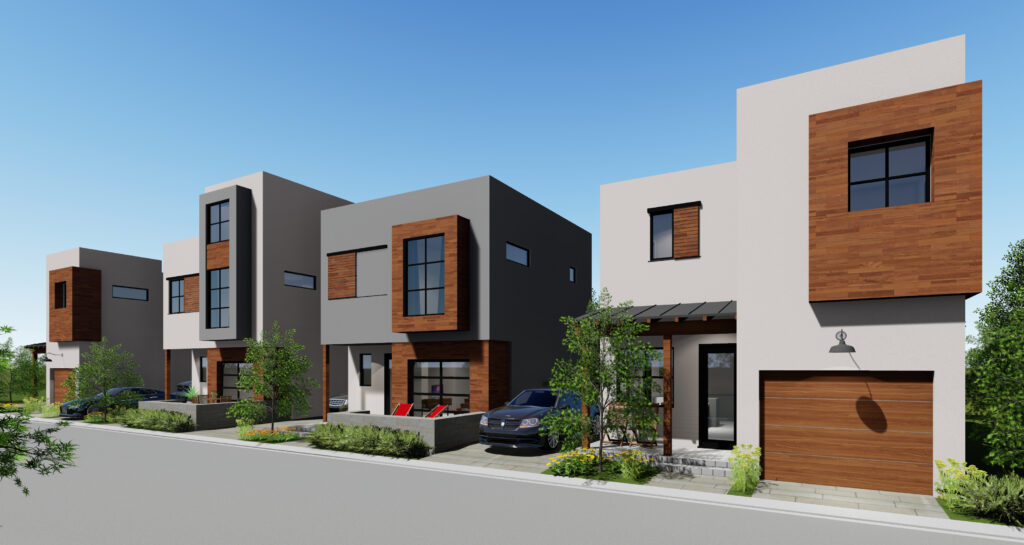 These plans represent just one of our many R&D solutions we have developed in response to today's homebuilding challenges.  These plans can be adapted to meets the needs of both for sale residential and single family rental communities, with elevation styles tailored to meet local buyer demographics.
The Danielian Team is very excited to announce that we have several of these plans under construction with builder clients in various locations and look forward to sharing details of the built communities in the very near future!