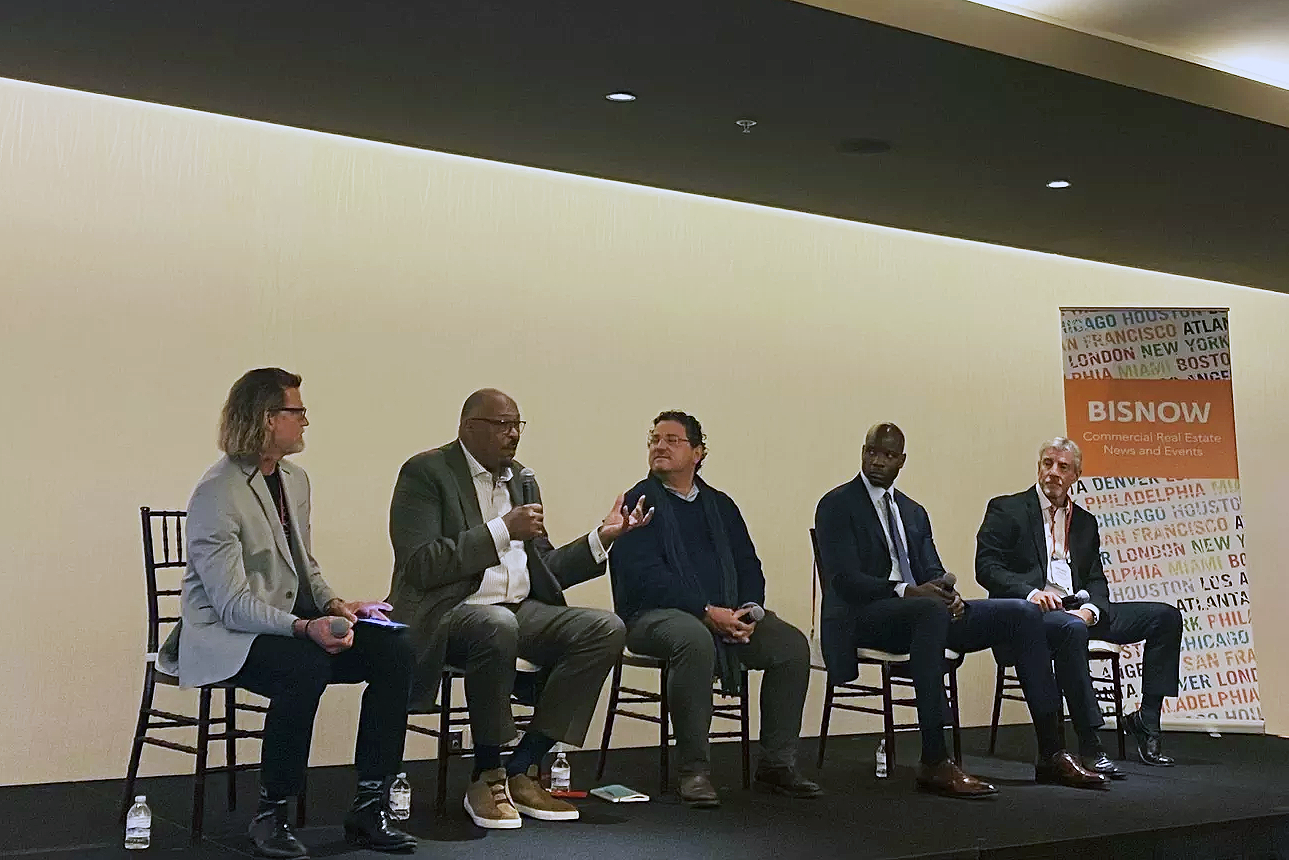 Big "A" or Little "A"?*
*"Big A Affordable" refers to projects that receive some form of subsidy. "Little a affordable" (or attainable) means a project that is entirely privately funded, but still delivers rents that work for moderate income earners.
It was truly an inspiration for me to moderate the Affordable Housing panel at Bisnow's annual BMAC West event in Los Angeles on November 2. Three of the four panelists were developers and the fourth a banker. Why put a banker on an affordable housing panel? Anybody operating in this space knows how painfully complicated it can be to assemble the "capital stack" necessary to put the "affordable" into affordable housing, and it requires a financial partner with equal conviction. While we spent time lightly discussing the finance side of things, the panel got really compelling when the speakers stepped into the potentially emotionally charged arena of social impact investing and community building.
All of these individuals are extremely passionate about what they do, which is really a prerequisite mindset for either preserving or producing these communities that provide critical shelter for our neighbors who are less financially blessed. Some of the most powerful statements of the day came when I asked the speakers to share the counter-narratives they have crafted in response to the hostile negative feedback that springs from opposing voices in their public hearings, which often is built around some variant of "we don't want those people living in our neighborhood," because the affordable projects become "low-income slums," (which is an actual quote from an anti-SB 9 flyer.) Answers to the question all involved explanations of the importance of social connection in creating relationships with other neighbors, and how this leads to a kind of "pride of place," in which residents strive to take care of the property—both its people and its buildings.
This mutually caring behavior is reinforced by the developers through the provision of a host of supportive services for residents, such as after-school programs for children of two-working-parent families who might otherwise end up "latchkey kids." In every answer, there was a strong case made for investing in the residents, to give them a "step up," which is really investing in the greater community at the end of the day and ultimately, investing in ourselves. These attitudes and policies are reflective of a significant driving motivation built on an ethos of caring.
When we discuss subsidized ("Big A Affordable") housing, it is important to understand that residents at many income levels, from extremely low to moderate, are eligible to live in these communities. These are our neighbors who teach our children, care for us at the local Urgent Care, fix our cars, defend us from criminals, put out fires, and serve us meals at our favorite restaurants. We want these people in our neighborhoods, and we're not going to have them if we don't produce dwellings that only require a manageable portion of their income to afford every month without going into "severe housing stress." Don't miss that when these residents are able to spend less on rent, they have more resources to buy food, clothing, and other necessities, which contributes to the overall economic health of the larger community.
My absolute favorite moment of the day came when panelist Michael Costa answered the question of why he does what he does and was moved nearly to tears in the process. "When I see the look on a young mom's face when we turn over the keys to a place where she and her children can live in safety and security, and see the gratitude, it hits me right here," he said, thumping his hand on his chest. It was a magic moment. I am super thankful for Mike, and also for Daryl Carter, Malcom Johnson, and Matt Haas for doing what they do to make the world a better place, one community at a time.